Nada Yada is yet again a proud sponsor of annual golf tournament Åhus Masters this summer. The theme for our sponsorship this year was Interactive Retail and Smart Home Party.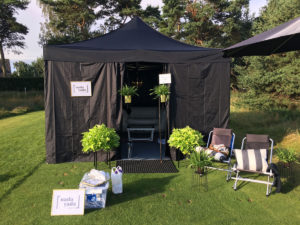 We used the event to demo our interactive Tap Shop solution (beta, so far) for clothing store Cenino. All golfers stopping by Cenino's hole One could shop from Eton's complete range of shirts. The best golfer of the day on the hole even won a gift card. The Tap Shop concept uses Touchtech's great retail software Vendo and a modified touchscreen. Nada Yada is currently developing a new interactive shopping solution which we hope to unveil later in the year. So keep your eyes open. It will be an exciting one.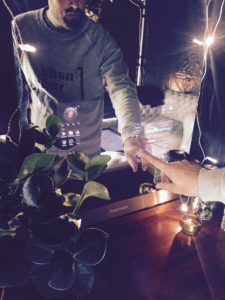 For Nada Yada's own sponsored hole, we wanted to show off a different and creative experience. The concept we came up with was Smart Home Party, and we showcased our new Smart Mirror. It's a really exciting concept, making it possible to control lighting and home entertainment such as Sonos or Spotify, check your schedule or today's weather and make notes for the rest of the family – and much more. The sleek, interactive user interface sits in a thin mirror that fits perfectly in the bathroom, kitchen or hallway.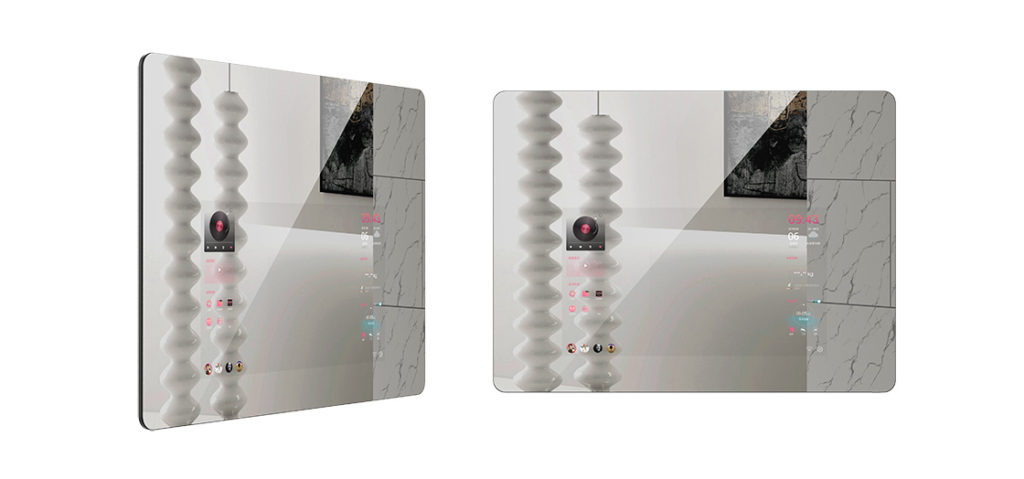 Nada Yada Smart Mirror will be available in a 40" (IP 65 – Bathroom compliant) model with a 23.6" touch area. The user interface is till beta, but we expect the complete product to be ready later this year both for end-users and hospitality clients.
Players were very impressed with the smart mirror, and also enjoyed a fun game or two of whack-it on the Tap Table, while enjoying Nada Yada's hot shots. All in all, Åhus Masters was a great experience as usual. Big thanks to the organizers and to everybody who had a look at our products.
Please get in touch if you want to know more about interactive retail or the Smart Mirror. Speak soon!